The best online marketing services offer the latest software and applications to help you grow and develop your marketing campaigns more successfully.
Best Online Marketing Services
However, online marketing encompasses many different areas, from accessibility to website design and content marketing, to search engine optimization (SEO) tools, to pay-per-click (PPC) marketing, to email marketing and social media management. And that's before we move on to targeted local advertising and national trade fairs and events.
There is no single tool that does all this, but there are great tools that should be considered as part of building an online marketing platform. Surprisingly some are free, or have free trials to test out, although most require a subscription or other fees that can be fixed – or variable, as with PPC – so you should be able to balance it out according to your budget.
Many of these tools provide information, insights, and actionable insights for you to work with and make your marketing more efficient and cost-effective. Here are what we think are the best online marketing tools.
Google Ads, formerly known as Google Adwords, is the world's largest online advertising network, displaying ads across Google search results, Android apps, and third-party websites.
Setting up a Google Ads campaign is easy with your Google login information, and the ads are configured to work with specific keywords and phrases. Once you set the daily budget, ads will be shown when they are triggered.
Traditionally, this was done mainly through keyword searches in the Google search engine, or keywords used in the content of third-party web pages. These days ads are working smarter by using a combination of user data and user history to try to make the ads more personally relevant to the user.
The result is that ads are displayed online in fairly clever ways, with the main aim of encouraging viewers to click on the ad to view your product/service promotion.
One of the biggest strengths of this platform is that when you pair it up with Google Analytics, you can track all performance live and set your prices accordingly. However, this is easier said than done and there can be a bit of a learning curve in finding the optimal settings to get the right balance of cost versus sales.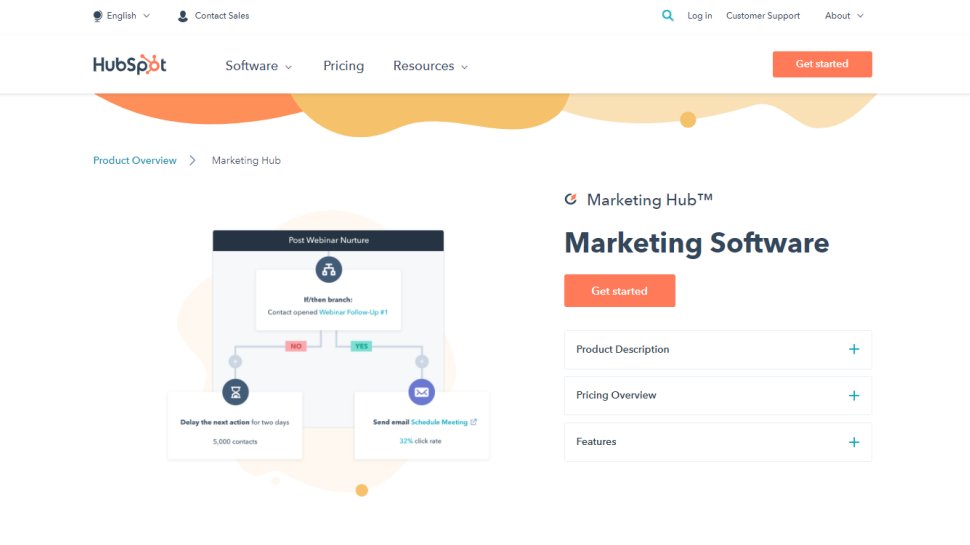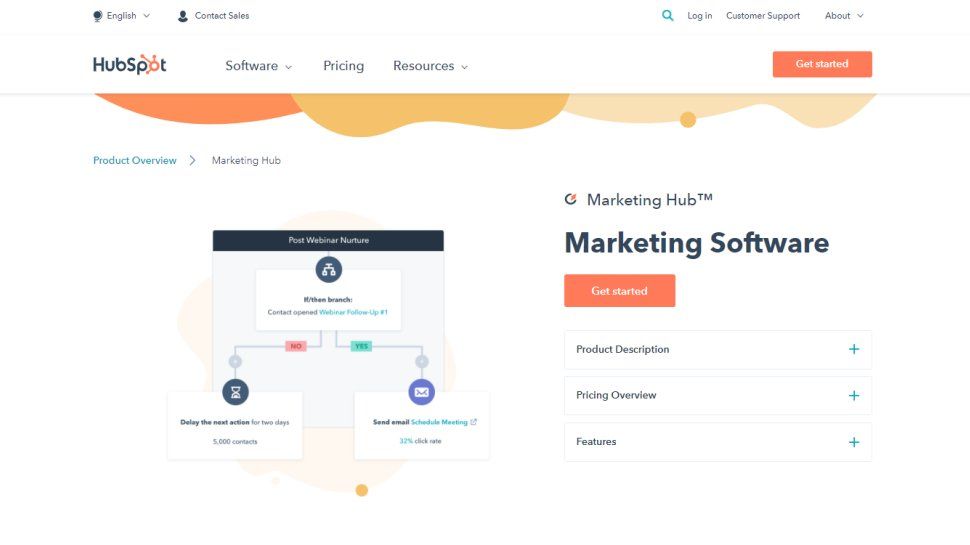 The Hubspot Marketing Hub provides a selection of tools intended to help increase traffic, improve conversion rates, and manage scalable direct marketing campaigns.
Campaigns are centered on Hubspot's Content Management System (CMS), which allows you to work through a responsive design using only drag and drop tools to set up the feature you want. It also includes on-page SEO suggestions, as well as optimal times to post content on social media. Content Management System (CMS) allows creation of targeted landing pages, which can be easily modified for A/B split testing.
There are also email templates and automation options, along with analytics to show which content, pages, and email campaigns provide the best click-through rates (CTR). However, it doesn't just stop at marketing, as there are integration options available, not least with Salesforce, to allow any marketing campaigns to seamlessly transition to Customer Relationship Management (CRM).
Four main plan levels are available, which includes a free tier that is limited in features and is best treated as a way to test your CMS and . The starter tier expands this just a bit by allowing Hubspot branding to be removed, while adding mobile and email listings and optimizing for mobile devices.
It is only when you truly enter the more expensive professional tier that most of Hubspot's marketing features are truly available, not the least of which is an array of reporting and campaign management options. The Enterprise edition unlocks additional tools such as custom event triggers, reporting, lead scoring, and single sign-on (SSO).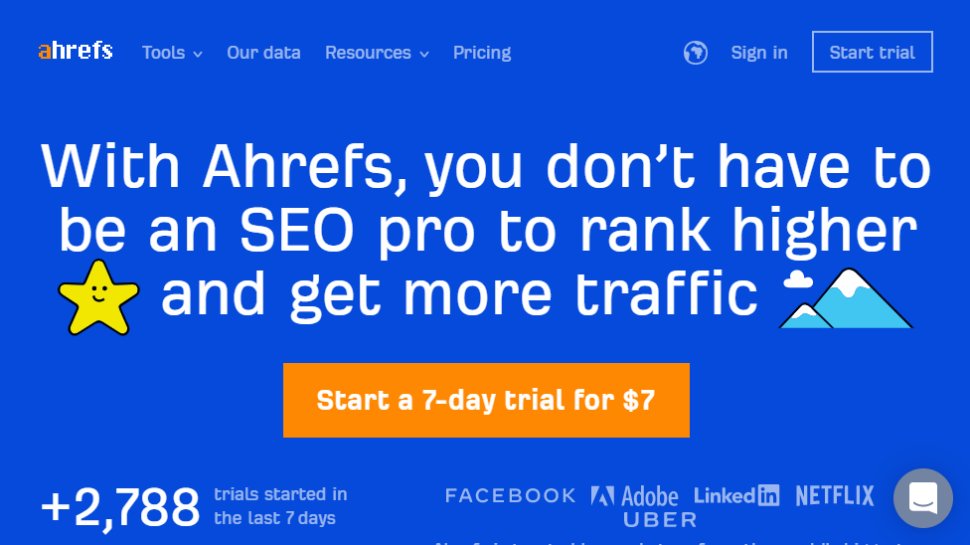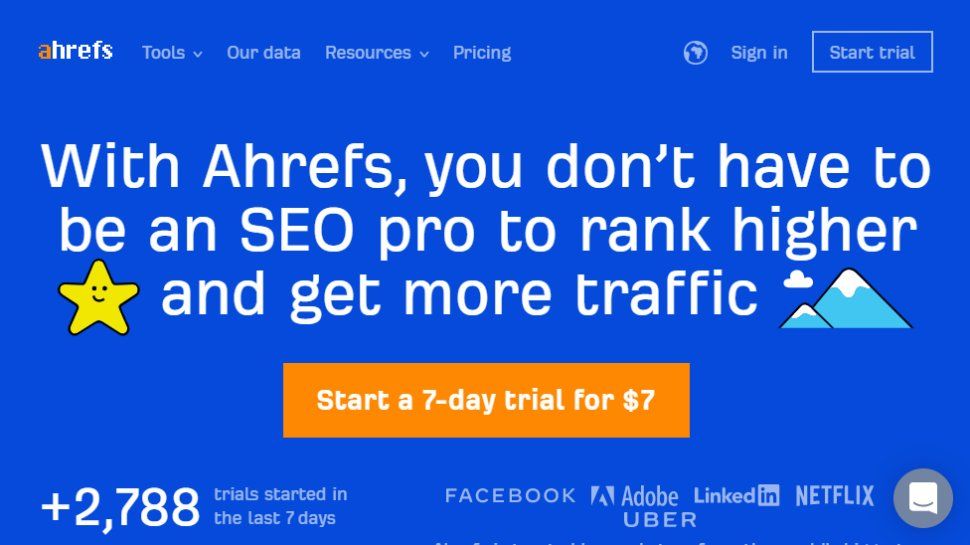 Since its initial release in 2011, Ahrefs has quickly become one of the most popular SEO tools on the market, and is used by web developers and content creators around the world to grow their online presence.
Ahrefs boasts the largest backlink index of the best SEO tools, with over 295 billion indexed pages and over 16 trillion backlinks. Throw in an upgraded keyword explorer, competition monitoring tools, and a ton of user documentation, and Ahrefs just might be the tool you need to rank better and increase traffic.
Ahrefs includes a number of powerful features that help differentiate it, including a proprietary web crawler that is second only to Google in size and speed. While price points broadly align with those of similar products, best-in-class link analysis, powerful search tools, and knowledgeable user support help make Ahrefs one of the best options for understanding and improving your domain's online presence.
Ahrefs offers four plans, variously targeting individuals, businesses, and agencies of different sizes.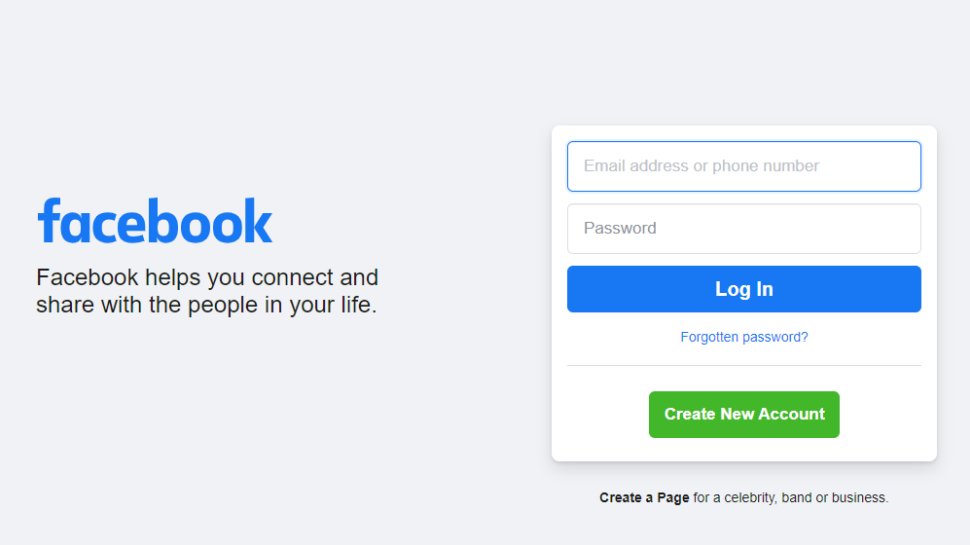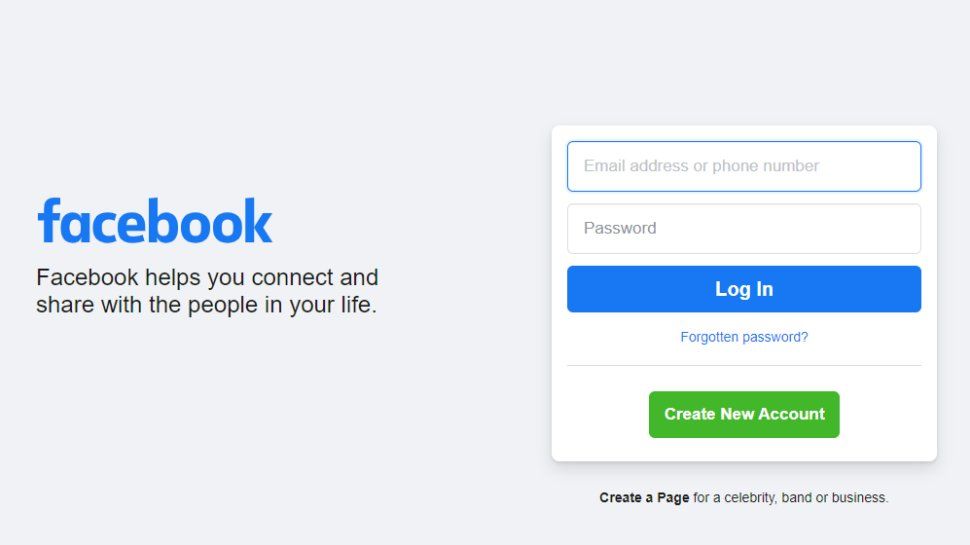 Facebook is the largest social media network in the world, which makes it an invaluable place to have a business. Fortunately, Facebook makes this process simple and easy by letting businesses set up a profile page for free. This then allows those businesses to directly engage and connect with customers and potential customers through both free and paid advertisements.
To help with this, you can use the Facebook Audience Insights feature which aims to give paid advertisers more data so they can run better targeted Facebook ads. This provides information about things like demographics, likes, location, language, Facebook activity, and purchase activity across the Facebook platform.
In terms of the marketing sectors, Facebook offers potentially rich opportunities in terms of improving communications to ensure good customer experiences to help better manage your brand and reputation. The ad element, along with audience insights, allows your paid ads to reach the people who are most likely to interact with your ads.
The only caveat is that social users are not necessarily in a transactional state of mind to make an instant purchase, but may be particularly tempted by limited-time offers, not least discounts and coupons.
In addition, we have seen reports that traders are not receiving message notifications, which can cause frustration for both customers and businesses.
However, Facebook is one of the largest advertising networks out there, so it is increasingly important to ensure a strong business presence on the platform.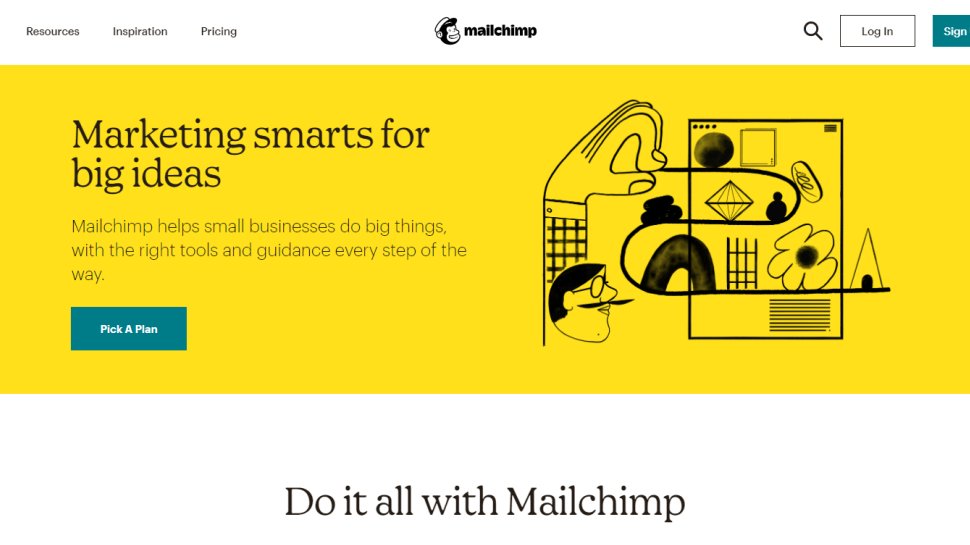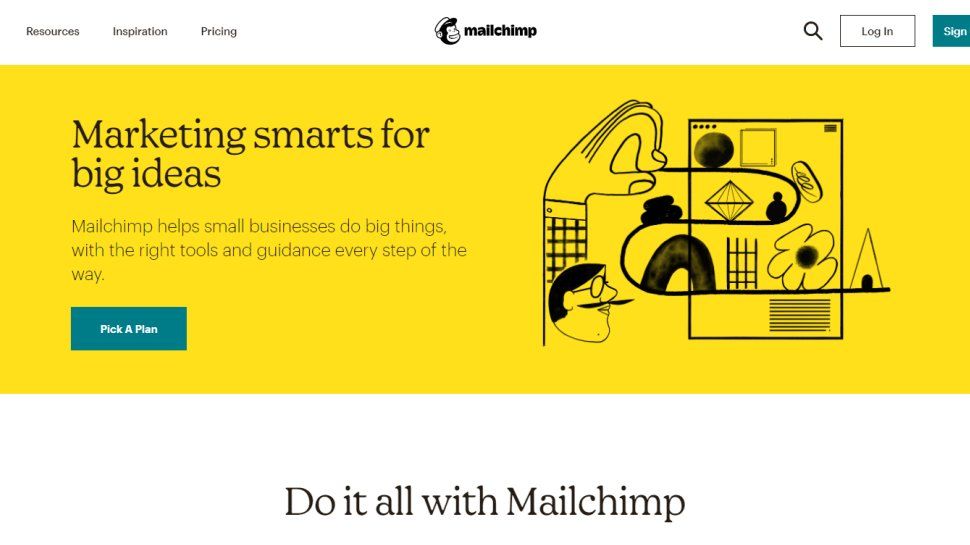 Mailchimp is a dedicated email marketing platform that allows you to send notifications, updates, offers and other direct marketing to your subscribers. However, instead of just sending emails, it also comes with built-in analytics so you can measure the performance of your email campaigns.
It is not just a standalone tool, and allows integration with a number of other software platforms. This way you can connect to your favorite tools while running campaigns and measure response to them. Even better, email tasks can be automated, and once you have data for a campaign, you can use analytics to try and optimize additional campaigns to improve performance.
Mailchimp is available in three different levels. There is a free plan that allows you to send up to 12,000 emails per month to up to 2,000 subscribers on your list. You can set up landing pages, hashing, tagging, and split A/B testing for maximum effectiveness.
For paid tiers, the Essentials plan allows unlimited emails and subscribers, and unlocks additional tools, with those features expanded further on the Standard plan. For a full suite of email marketing tools, consider the Premium plan that unlocks multivariate testing, advanced segmentation, and target demographics.