X
Register for free to receive the latest news straight to your inbox
Register
Leeds' agency, Aubergine, has been hired by East London sustainable coffee roaster Volcano Coffee Works and Assembly Coffee to run their press offices in 2022.
Aubergine will focus on product placement program, sampling activity, influencer support and thought leadership in the new year to gain more momentum in the media.
"We appointed Aubergine because of their unparalleled expertise in the food and beverage industry," said Michael Cleland, co-founder and chief marketing officer, Assembly Coffee.
"We have been very impressed with their work so far – they are clearly passionate about what they do and being ex-journalists, they have a unique behind-the-scenes view of how the media works.
"We are very excited to be working with them in 2022 to raise the profile of Assembly Coffee and Volcano Coffee Works."
Emma Gardner, Director and Co-Founder of Aubergine, added: "Assembly and Volcano Coffee Works are brands that align with our wheelhouse of expertise; Drink and Sustainability.
"There are so many interesting points to talk about in the world of coffee and with such a high-quality product and knowledge bank behind them, journalists are eager to hear what their team has to say. They are the dream customer of our books."
Aubergine, founded by former BBC and Channel 4 News journalist Emma Gardner and public relations practitioner Verity Clarke, has extensive credentials in food, drink and sustainability.
Previous campaigns have been for B Corp Dr Will's, the Organic Trade Board, and a brand of sustainable cleaning products, If You Care.
:::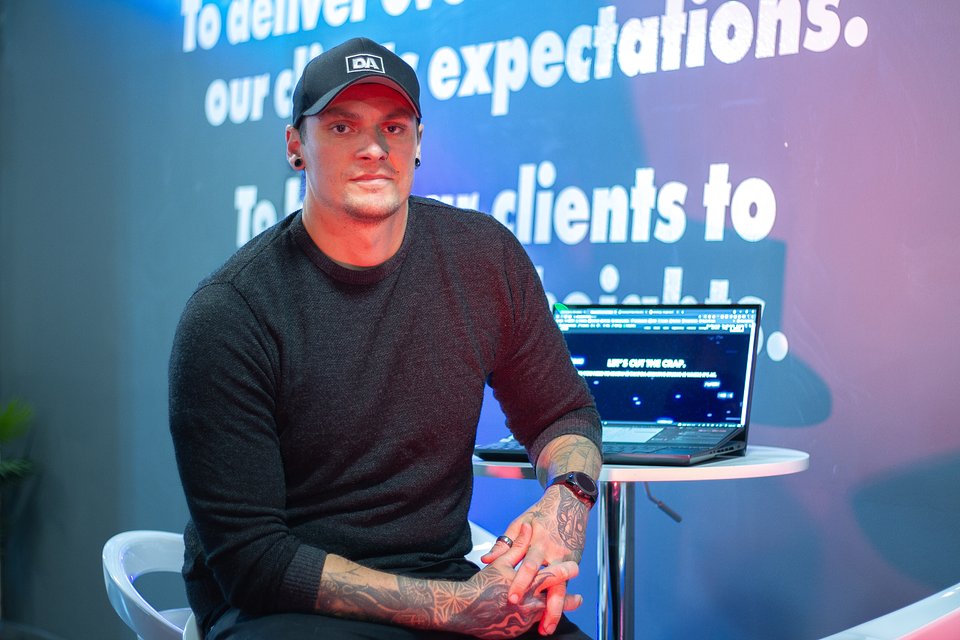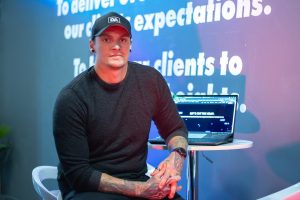 DA Creative Studio, a branding agency with offices in Hull and London, is investing in new talent with the launch of a new trainee training arm – DAcademy.
The agency has enjoyed continuous growth over the past 12 months, with a number of new hires.
The DAcademy aims to prepare and train six young people during the first 12 months. The interns will be stationed at the agency's Yorkshire studio, which recently added a large indoor garden space as a comfortable environment for new employees to work collaboratively.
Calvin Innes, Creative Director at DA, said: "Training and developing young talent has always been at the heart of the agency's work.
"We've never been interested in looking at degrees and qualifications when looking for talented creators, it's about passion, drive and imagination.
"We can teach technical skills, but that natural creativity and curiosity is something I was born with."
DAcademy, which will be led by Kobe Taylor and Mike Kemp, is expected to create additional opportunities at the agency's new London headquarters within 12 months.
It also has plans to expand to a third location in the second half of 2022, with the agency currently looking at Manchester, Liverpool and Edinburgh as potential locations.
:::
Forward & Thinking, (F&T), a specialist educational marketing agency based in Market Weighton, has won new clients and contracts and appointed a Director of Business Development.
The agency works with a large number of colleges and universities. Its team has recently expanded and now has a combined experience of over 100 years in the advertising industry.
In addition to recent appointments, the agency has promoted Joe Costello internally.
She joined F&T in 2015 and started her career as an Account Manager, before becoming a Senior Account Manager and Business Development Manager more recently.
"After joining Forward & Thinking after working in media sales, I knew right away that I had landed a special role," Costello said.
"My career has continued to evolve, and in the six years I have worked with Alison and Andrew – co-owners and managers – I have taken advantage of many opportunities.
"I enjoy working with college and university clients across the country and can't wait to further develop my role as the newly appointed Business Development Manager."
:::
Leeds-based full-service digital agency AKYO Digital has set six new dates after winning several clients during the last quarter.
As part of the agency's expansion, Emma Harvey has joined the position of Director of Human Resources, bringing with her more than three years of experience.
You will focus on employee relations, engagement and support, and will work closely with the team and board of directors as the client base continues to grow.
Other new appointments within the agency include five developers, increasing the development department to accommodate the increase in upcoming projects.
Stephen Morris, Co-Founder, said: "We are excited and privileged to be able to create new opportunities and see our team grow against the backdrop of a strong year for AYKO.
"We are also pleased to introduce an increased focus on employee relations and wellbeing and improve our process with Emma's arrival.
"We've seen extraordinary growth across the agency throughout the last quarter and we continue to invest in both our team and overall offerings to support that."